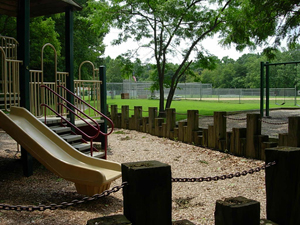 Arnold Park is located at 1325 Jones Station Road in Arnold. It features Baseball Fields, Multipurpose Fields, Tennis Courts, a Play Area, and a Concession Stand.
Arnold Park is home to the Wilmer Stone Oak, Maryland's state tree, a possible successor to the Wye Oak, and the new Maryland Big Tree Champion white oak. The 200 year old, 128-foot tree is located on a hillside in Arnold Park.
*Â Baltimore Sun article about the Wilmer Stone Oak.
* Severn River Association article on Wilmer Stone Oak