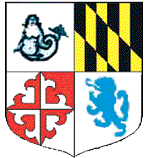 The Lost Towns Project is a team of professional archaeologists and historians, working closely with Anne Arundel County Government to discover and explore the County's rich heritage. The team is committed to sharing the discover process and the County's rich history with the public through hands-on experiences, lectures, publications, and exhibits.
Founded by Dr. Al Luckenbach in the early 1990's, the team began rediscovering a forgotten part of the County's past – the Lost Colonial Towns of the seventeenth century. Luckenbach's first "lost towns" excavation was at Broadneck – the first site discovered from the Lost Town of Providence (1649).
The Lost Towns Project is eponymously named for the lost colonial towns of Anne Arundel County that we are committed to finding, excavating, and educating about based upon our findings. Thus far, they have excavated at more than a dozen sites associated with three of the lost colonial towns.