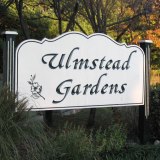 Ulmstead Gardens is a townhouse community of  237 households on 50 acres of private and community property. First incorporated in 1981, the community is self-managed by volunteers. The Homeowners' Association consists of an elected Board of Directors. Various committees are appointed to monitor the overall aesthetics of the community, including architectural control and landscaping. Amenities include a walking path, park, playground, and basketball court.
The Board of Directors meets every second Tuesday of the month at 7:30 at Deep Creek Restaurant.
According to the proposed 2013 budget, the annual assessment will be $505.00.
Ulmstead Gardens also has a Facebook page. Phone:Â (410) 757-6869