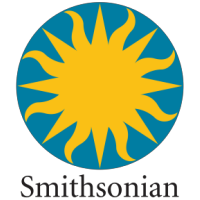 Smithsonian Environmental Research Center
SERC has 3,000+ acres of wildlife conservation area along 14 miles of pristine shoreline. There are two trails open to everyone, each approximately 1.5 miles long. They offer Saturday programs for the public ranging from walks and talks to canoe tours of Muddy Creek and the Rhode River.
The center's focus of study is on the ecosystems of coastal zones, particularly in the Chesapeake Bay wetlands. The Center leads the Nation in research on linkages of land and water ecosystems in the coastal zone and provides society with knowledge to meet critical environmental challenges in the 21st century.
The SERC conducts research on a wide variety of topics that include terrestrial, atmospheric, and estuarine environmental research within the disciplines of botany, ecology, environmental education, biology,chemistry, mathematics, microbiology, physics, and zoology. The Center trains interns, graduate students, pre-doctoral and doctoral students. Annually, the Center receives over 10,000 students, teachers, and families who come to visit. It also gives advice, consultation, and testimony to local, state, federal, and international governmental agencies, natural resource managers, policy makers, and conservation groups.
Additionally, it serves as a center of research and education on human impacts in land-sea interactions of the coastal zone. Their laboratory focuses on being a model of human interaction with the environment. The Center receives $20,000,000 in current extramural grants and contracts funded from governmental agencies, foundations, and industry.