Goshen Farm Preservation Society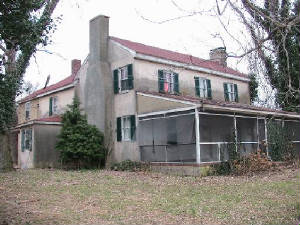 The primary purpose of the Goshen Farm Preservation Society is to safeguard and restore the Goshen Farm and its surrounding property for furture generations of residents of the Broadneck Peninsula and Anne Arundel County. The Society also intends to identify, protect and facilitate the study, preservation and communication of knowledge regarding other historically significant sites associated with the Goshen Farm.
The Goshen Farm Preservation Society has a list of great uses for this home including a museum of early farming life in Anne Arundel County, a place to hold events; Weddings, Lectures on our history and holiday events, a nature trail through the 22 acres, a community garden, and the list goes on. But the house has to be restored for all of these things to happen.